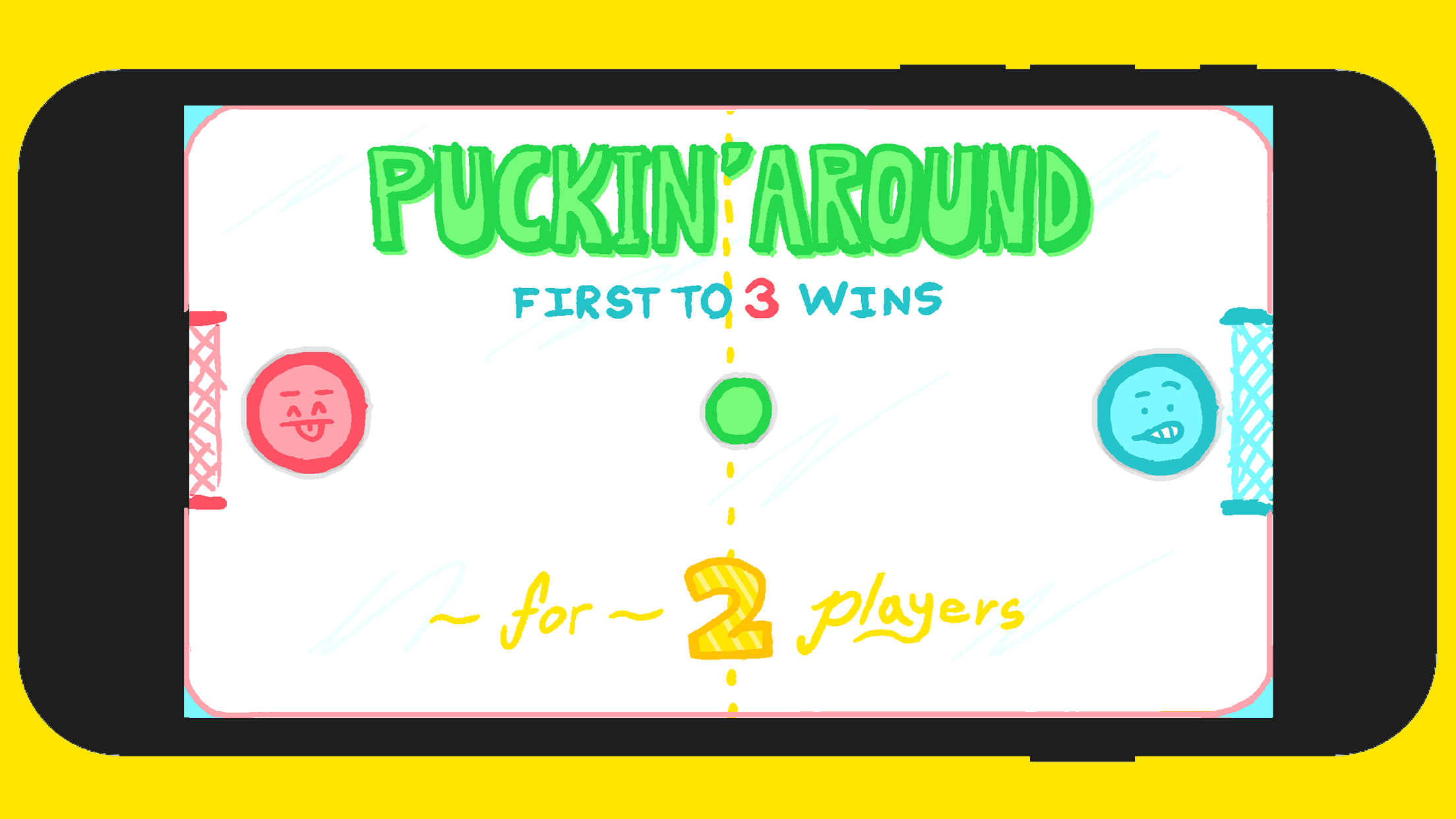 I released this game a while ago and forgot to post about it!
Puckin' Around is an iOS/Android game for two players on a single device. It's pretty much air hockey, but it's on a smaller area so you will end up smacking each others' hands around. This is considered legal and fair and part of the rules of the game. I do have final say on this type of thing.
Like my last game, Puckin' Around features original music composed and recorded on my keyboard. I think it actually involves more than two chords!
Also like my last game, this was originally a part of my BarTab prototype. This wraps up the legacy Game Maker projects I had hanging around, and the next game you see from me will probably be built with GDevelop instead.