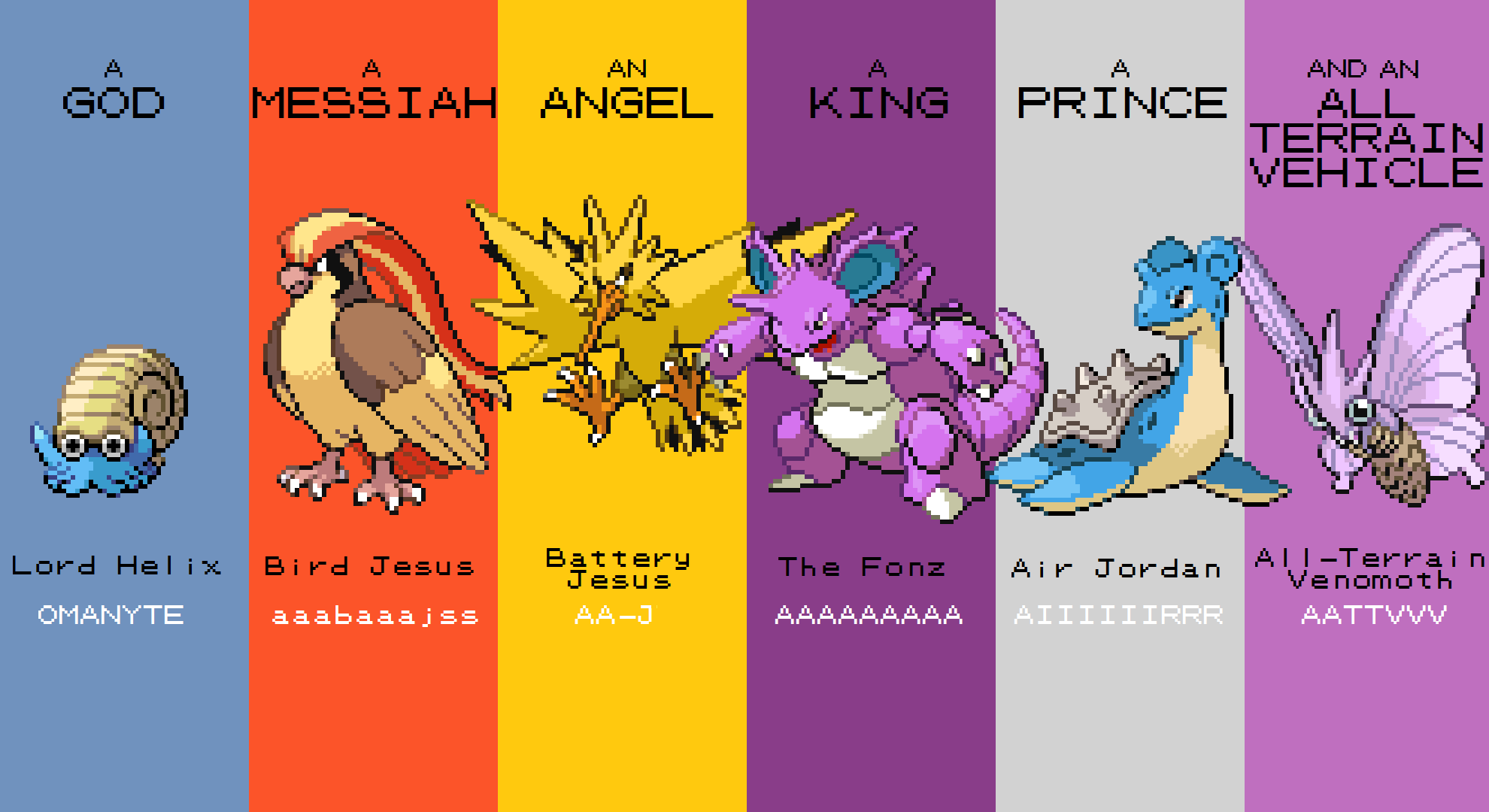 I was on a video chat with a few of my friends earlier in the week explaining Twitch Plays Pokemon, the tens-of-thousands-of-people-playing-Pokemon-at-once phenomenon that just wrapped up this morning, and my friend Sky pointed out "Isn't this everything you hate about video games?"
He was referring to the grinding aspect of Pokemon (and most RPGs) that became doubly necessary due to the hivemind's general incompetence controlling the player character. And yes, I do usually abhor forcing players to do stuff over and over to advance.
But TPP was an amazing thing because even grinding became elevated in tension and variety – you never knew when we might accidentally toss an important item away or die and lose a bunch of progress, or come through with a miraculous victory just when it was needed. And all of these events were shared with tons of people you didn't know and probably a couple you did.
I've always believed that we as game designers should not think of ourselves as story tellers but as story enablers. It's why I've shied away from heavy narratives in my games and why I'm increasingly fascinated with multiplayer.
This is something I struggle to explain to people who never really played games – when you triumph and it feels like your own. Like banding together with friends for a dungeon in World of Warcraft, or taking down the entire other team when you're the last one left in Counter-Strike. Or squeaking out through the narrowest of lanes between two ghosts in Pac-Man. The game gives context to your experience but it belongs to you and it's your story to tell forever (not that everyone will care to listen).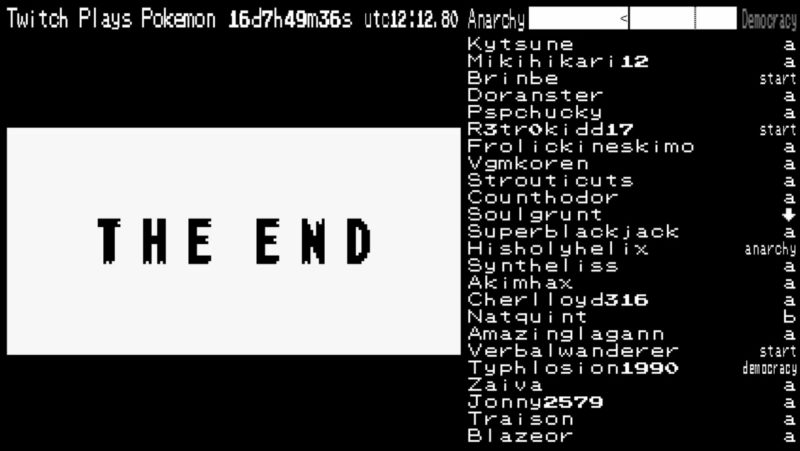 Twitch Plays Pokemon inspired two competing religions, unique personalities overlaid on a handful of simple characters, numerous memes and pieces of fan art, and all kinds of other stuff Game Freak did not program into the game and Twitch's streamer was not trying to help create. But none of those things would exist without this particular session of this particular game.
Everyone who watched and participated has a story to share between them, and with anyone else who will listen. And yeah, it's about a boy traveling the land and capturing little made-up monsters, but it's also about way more than that, and it's way better than anything somebody could have written.
The past two and a half weeks have been hella inspiring as a game designer. The only question now is: who's going to strike first with a game designed to be played by 50,000 people at once?